High-intensity interval training (HIIT) involves alternating brief bouts (60 seconds to 4 minutes) of higher-intensity sessions with either rest or lower-intensity workloads throughout an exercise routine.
HIIT is designed for people whose primary concerns are boosting overall cardiovascular fitness, endurance, and fat loss, without losing the muscle mass they already have.
HIIT training has become extremely popular in the past few years and has proven to be effective in improving athletic performance and enhancing weight loss. Recently, scientific evidence demonstrates that HIIT can induce significantly greater improvements in cardiorespiratory fitness and other physiological parameters when compared to moderate-intensity, continuous training, which is traditionally prescribed for clinical populations.
BENEFITS:
1. Efficient
2. Burns more calories due to the workout being more strenuous, requiring more energy to recover
3. Improves cardiovascular fitness
4. Healthier heart
5. No equipment or gym needed
6. Challenging
7. Reduces body fat
8. Enhances adherence
The surprising thing about HIIT is that it involves such a small total amount of exercise.
By including HIIT in your exercise plan, you can realize remarkable results in a short amount of time, which is good news for busy people.
The key element of HIIT that makes it different from other forms of interval training is that the high intensity intervals involve maximum effort, not simply a higher heart rate. Staying active during the recovery period allows the muscles to remove the metabolic waste and produce more energy for the next bout of high intensity exercise.
HOW TO GET STARTED:
Choose an aerobic exercise—like stationary bicycling. Warm up for 5 minutes, and perform just a few alternating speed and recovery intervals; 3-4 bouts of each should be plenty and will give you a feel for it; finish with an easy cool down. If/once you are more conditioned, feel free to increase to 6-8 bouts of each. To challenge yourself even more, have your speed and active recovery be the same length of time.
Always warm up and cool down for at least five minutes before and after each HIIT session.
5 minute warm-up (3-4 exertion level)
1 minute speed (7-9 exertion or 85-95% of maximum heart rate)
2 minute active recovery (4-6 exertion or 50-70% of maximum heart rate)
(repeat 3 more times)
5 minute cool-down
22 minute workout
4 minutes of total speed time
HIIT protocols vary widely. There's no one best single way to structure them. Experiment with shorter and longer speed and recovery intervals to find what works best for you.
Gradually work up to 8-10 or more speed intervals, depending on your fitness goals. Keep in mind that the most common mistake made with interval training is making the recovery intervals too short.
Start with one HIIT workout a week for the first month and as you progress slowly add a second weekly HIIT workout. Progress slowly. Allow at least one full day of recovery between HIIT sessions.
Exercise examples: jogging, biking, treadmill, elliptical, stair climbers, stationery bike, runner lunges, squats, jump rope, etc.


WHAT IS THE RATING OF PERCEIVED EXERTION (RPE)?
The RPE scale is used to measure the intensity of your exercise. The RPE scale runs from
0 – 10. The numbers below relate to phrases used to rate how easy or difficult you find an activity. For example, 0 (nothing at all, easy) would be how you feel when sitting in a chair; 10 (very, very hard) is how you feel at the end of an exercise stress test or after a very difficult activity.


0 – Nothing at all
1 – Very light
2 – Light
3 – Moderate
4 – Somewhat hard
5 – Hard
6
7 – Very hard
8
9
10 – Very, very hard
This high-intensity training method is best used periodically for up to 6-12 weeks or so to enhance regular training rather than as a year-round fitness strategy.
Like all aspects of training, the key is to start slowly and increase the intensity over time. As with any exercise program, always check with your health care provider before starting.
Summer is a great time for this type of training due to the warmer weather, longer day light and that we tend to have more energy.
Enjoy, and let me know how it goes!
Shine Brightly,
Ali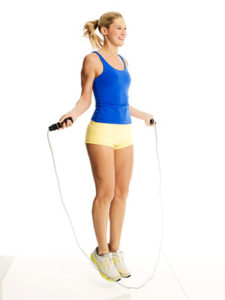 The jump rope workout can be one of the most exhilarating workouts you do. It leaves you feeling energized and with a clear mind, ready for the tough obstacles you may face in athletics, exercise, or just your daily life. Many professional athletes use a jump rope workout in their regimen to stay more balanced, more agile, and quicker than their opponents.
A jump rope workout uses almost, if not all, the major muscles of the body in a few fluid motions. Your arms, legs, butt, abs, shoulders, and chest are all getting a good workout by jumping rope. (taken from jumpropeworkout.net)


HOW TO:
With your jump rope workout, start slow and build to a moderate pace. Don't go overboard on the first few times you work out with a jump rope. A good place to start is to jump for 30 seconds and then do an active rest for 15 (like marching in place). Go another 30 seconds and then an active rest for 15.
Once you've experimented with a few repetitions of this, you can bump it up to 45 seconds with an active 15 second rest, and so on. It all depends on your current level of fitness. Take it at your own pace, be steady and don't give up at the first sign of difficulty. As with anything, to get good, it's a learning process. It's quite amazing how you can improve your overall health and fitness by adding a jump rope workout to your routine.
HEALTH BENEFITS:
1. Strengthens the heart
2. Strengthens the upper and lower body
3. Great calorie burner (weight loss)
4. Improves coordination
5. Builds body awareness
ADDITIONAL BENEFITS:
1. Affordable
2. Portable
3. Jump inside or outside
4. Jump with your children
TIPS:
A. When stepping on the rope the handles should reach your armpits.
B. Wear properly fitted athletic shoes, preferably cross-training shoes.
C. You need about 10" of space above your head.
D. Always warm-up, cool down and stretch with any exercise.
The exercise surface is very important. Do not attempt to jump on carpet, grass, concrete, or asphalt. While carpet reduces impact, the downside is it grabs your shoes and can twist your ankle or knee. Use a wood floor, piece of plywood, or an impact mat made for exercise.
Check with your doctor if you have any doubts about your ability to withstand the impact and high aerobic intensity of jumping rope.
Jumping properly is important, stay high on the toes. With rope jumping you stay high on your toes and use your body's natural shock absorbers. Rope-jumping is lower impact than jogging or running if done properly. If not, it's considerably more impact. If you have never jumped rope before, you can expect a challenge. It can be frustrating at first. Beginners usually jump higher than necessary. With practice, you shouldn't come more than one inch off the floor. It takes time and practice.
HOW TO INCORPORATE IT INTO YOUR WORKOUT:
1. Work it in with your other cardio for variety
2. It can be your cardio workout for that day
3. Jump rope in between your weight lifting sets to burn more calories


Have fun and jump often!
Ali
ps. you might be amazed at how hard it is….
Watch NBC-15 Jump Rope Clip.
ADDITIONAL RESOURCES:
Jump Rope Workout
Jump Rope.Com
WHERE TO PURCHASE A ROPE:
1. Fitness Wholesale (as low as $3)
2. Jump Rope.com
3. Local Target or Walmart stores
4. Local TJ Maxx or Marshall stores
It is not as scary and as intimidating as you think, trust me! Fun runs are a great place to start. The excitement, the costumes, raising money for a good cause, you name it!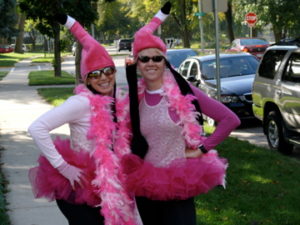 How to make it easier:
1. Get a plan (Couch-to-5K)
2. Walk when you need to
3. Sign up to run a fun run or for a good cause
4. Run with friends
5. Dress up


A 5K race is 3.1 miles. You do not have to run the entire race, walk when you want and need to, nobody cares. Just completing a race will bring a huge amount of satisfaction and a sense of accomplishment to you. When you are with a bunch of friends out to have fun, it is easier and more enjoyable than you think. Many are surprised at just how much fun it is, and some have even gone on to run 6K's, imagine that.

You should ease into your running program gradually, alternating walking and jogging. Each session should take about 20 or 30 minutes, three times a week. Be sure to space out these three days throughout the week to give yourself a chance to rest and recover between efforts. And don't worry about how fast you're going. For now focus on gradually increasing the time or distance you run/walk.
There are two ways to follow this program, to measure your runs by time or by distance. Either one works just as well, choose the option that seems easiest for you to keep track of. Before setting out, make sure to precede each session with a five-minute warmup walk or jog. Be sure to stretch both before and after.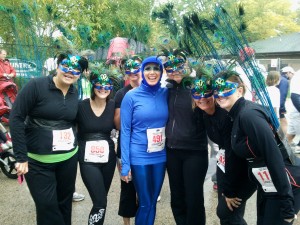 Here are some great resources to get you started:
The Couch-to-5K Running Plan (a 9 week program running 3 days a week)
The Couch to 5k Mobile App
Here are some 5K fun runs coming up, hope to see you at one of them!
5/11/13: It's Glow Time
(These glow in the dark runs are new to Madison this year. If you want to join our team feel free to sign up under: Ali's "Glow" Trotters, and we will be dressing up for this one!)
8/3/13: Electric Run
9/2/13: Safe Harbor (great cause and they have a kids race)
9/29/13: Henry Vilas Zoo Run (we love dressing up for this one and it's a great cause)
10/19/13: The Glo Run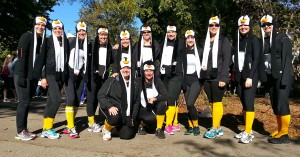 Active.com gives you a list of all the runs in any city. You can also find local races on Endurance House, Fleet Feet, or Moving Shoes websites.
So, what's your first run going to be?
Grab your friends and make a date of it and let me know how it goes! Remember, have fun, isn't that the whole point?!
Shine Brightly,
Ali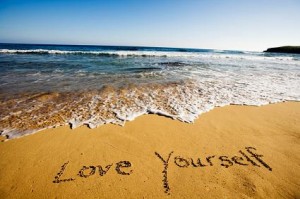 Timing, what I call a God-incidence, God's grace and a divinely appointed friendship,  are the factors that have afforded me this precious opportunity to share my heart, with yours.
Currently I am listening to an audio book, in which I am encouraged to do an exercise that asks me to think about something that has brought me happiness. Next, I am to allow myself to view the sensations that I felt. As I recalled this memory I sensed joy and delight. My experience was beautiful and the sensation was undeniably that of love. Then I was asked to think of something that caused me pain and again to become aware of the sensation that I was feeling. I felt sad and stressed, fear had raised itself in all of its ugliness. Upon reflection, I see that I have allowed myself to spend much time surviving instead of thriving. I have questioned myself far too often eventually coming to an unplanned destination of either being too much or not enough. Does this sound familiar? Thankfully because of my God given sensitivity, I am able to be aware of when I allow fear to rule in oh so many areas of my life.
For many years now, I and perhaps you too, have searched for truth. The type of truth, that ushers in the sense of, and the experience of, freedom, (which in essence is the absence of fear). Truth that comes directly from what I choose to believe in my HEART. The truth that "I know that I know" GOD IS LOVE! A word of caution, I am not referring to my head knowledge, rather to the knowing in my heart. This heart knowing has only come from what I refer to as an "encounter" of God's heart for me. This encounter has changed my life forever. I have learned that all, yes ALL of the issues in my life can only be resolved with love. HIS LOVE! Doesn't God's word say, when I know the truth it will set me free? My heart may be wicked and trampled upon, meaning  words that have been spoken over me, the cellular memory that I have inherited from my earthly family of origin and life's experiences. Thankfully I am able to say BUT God!  I know that the work that He started in me before the foundation of this earth, will be completed! He will never leave nor forsake me! In starting my heart, an absolute miracle in itself, He then proceeded to watch over me, as He knitted me together in my mother's womb with the laminin protein, which amazingly is shaped liked a cross. God truly is into the details! There is nothing missing or broken in Him! I am made in His image and I have His wellspring which allows me to complete my life as His champion, because there is nothing missing or broken in His original work of me. This truth is the power that has set me free and it will continue to do so, as my life is a work in progress!
I challenge you to allow yourself to experience the depth, width and height of how very much you are loved by God. Tonight before closing your eyes specifically ask, "God show me tonight, as I sleep, how much you love me, make it personal God." He longs for us to EXPERIENCE HIS HEART! Sit quietly when you awaken and prior to allowing the pressure of the day to descend upon you, complete this sentence "When I love myself enough, I allow myself to…..". My example is, when I love myself enough I choose to eat well, exercise and to walk in the fullness of what God has for my life! A life that is lived from the heart, is a life lived authentically! How is your Heart? Do you "know that you know" that you are indeed loved. Sweet, sweet dreams and may you have a Joy Filled Heart month! From my heart to your heart.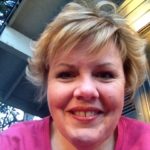 Kerry Allen is a Heart Coach – journeying alongside you to help you discover the life that God intended you to live! Together you will unearth the treasures that He has planted in your heart to live
YOUR authentic life.
You can connect with Kerry to walk through your own heart journey at: kerryiallen@hotmail.com
Strong lower back muscles are less prone to injury and better able to provide essential support for your spine.
Why do we get back pain?
1. Our muscles in the back and abdominals are not strong enough to support the spine properly.
2. Poor Posture, which puts strain on the back muscles.
Here are 3 exercises to help increase the strength and endurance in your lower back.
1. Alternating Bird Dog
2. Skydiver
3. Supine Hip Bridge
Hold each exercise for roughly 5 seconds (skydiver can be 2-3 seconds) focusing on your breathing, contracting your abdominals and glutes. Do 5 sets of one of these exercises. As you get stronger you can increase the hold time, the repetitions or another exercise can be included. Remember to focus on your breathing, slow inhale through your nose, slow exhale through your mouth.
These exercises can be done on their own or in conjunction with your abdominal or upper body workout.
These exercises can help relieve current back pain and reduce your chances of a future back attack.
Watch the NBC15 Clip on Strengthening your Lower Back for proper form and alignment.
Importance:
-Flexible muscles are not as easily injured as tight muscles.
-Tightness of muscles connected to your knee can pull your knee out of alignment.
Stretches:
1. Standing, Side or Stomach Quad Stretch
2. Kneeling Quad Stretch
3. Hurdler's Quad Stretch
Hold each stretch for 30 seconds.
To view these stretches click on this NBC 15 Clip for proper form and alignment.

Why should I stretch?
1. Less likely to get injured.
2. Greater range of motion which may enhance performance.
3. Enhances movement, so you are more mobile.
Why are hamstrings tight?
1. Glutes are weak so your hamstrings and calves kick in to help out.
2. Muscle imbalance. You're in forward motion most of your day which makes the front of your body so much stronger than the back of your body.
3. Inactivity, sitting for long periods of time.
Here are 3 stretches to help increase the flexibility in your hamstrings.
1. Seated or standing reaching for toes
2. Sitting Angular
3. Lying Leg Up
Hold each stretch for 30 seconds.
Watch the NBC 15 Stretches for you Hamstrings Segment for proper form and alignment.
Objectives this month were: To act and say what I feel and not worry about what others think. Don't take things so seriously and have more fun. Play, laugh and be true to self.
I decided to look up the definitions of "free spirit" and "playful"…this is what it said:
free spirit
noun
1. a person with a highly individual or unique attitude, lifestyle, or imagination; nonconformist.
2. an uninhibited person
playful
adj.
1. full of high spirits and fun
2. good-natured and humorous
I think I would be happy having these qualities, wouldn't you?
June turned out to be a crazy month and a month that flew by. The goal for June sucked a big fat goose egg.
With Maxwell being home from L.A. (which I loved), different doctor appointments for our "little" from Big Brothers Big Sisters and with  various visitors staying with us throughout the month, I don't think I even focused on my goals for June. But isn't this life? You plan things and they just don't happen because life gets in the way? And it's ok, life goes on. The point is, I am looking back and reflecting on the month and that I did, at times, think about my goals now and then. Just because I didn't focus on June's goals as I had hoped, it doesn't mean that I am not continuing on with my project. Maybe I will just add it to another month. It does make me realize how fast a month goes by.  I might need to have my goals posted somewhere visible so I can focus on them more often.
I do think that I am a playful person by nature, but I do notice that I am not as childlike as I would like to be. I am sure being a mother at 17 had something to do with that, though I didn't mind the responsibilities that were in front of me.
Free spirit…not as much. I have always longed to be one of those people that truly doesn't care what others
think of them. Like the person who is the ONLY one on the dance floor, or singing so everyone can hear even though you have an awful voice (I would be scared to death to do Rockstar Gomeroke). I know many of you feel the same way. Who cares if we suck at something–does it really matter? Are we afraid of people seeing the "real" us?
I really believe it comes from humbling ourselves, letting go of ego and surrendering to the moment. It does help to be around children and see the world through their eyes. It seems so much simpler and a ton more fun.
In the grand scheme of life, I do need to let go of more things and just "go with the flow", whatever that may be.

Be childlike and have more fun. Laugh often and loudly.
Wishing you complete health now and always.
Thanks for reading,
Ali
P.S. Want to start your own project? It is never too late. Purchase The Happiness Project.

Click here to start at the beginning of my 2012 Journey.
Since the month of April and attending the Restoring Lives International (RLI) Conference, I look at my fitness business differently. Do I think I am doing what I was put on this earth to do? Yes, to a point, but I have always felt like there was more expected of me. After the conference, I now know what that is:
My passion is to know the desires of women's hearts in order to speak God's truth into them so they are able to fulfill their purpose and their desires.
After being in the fitness industry for over 17 years, I have found few people that are living what they were put on this earth to do. Very few of us know what that purpose is. There isn't a lot of joy when we are not pursuing our destiny. I believe that if we knew what our purpose was, we would not compare ourselves as much to others which, in turn, would give us more joy (remember…comparison is the thief to joy).
My objectives were to work on education, blogging, enjoying the fun, asking for help, work smarter and enjoy the now.
The education came in a different form than my regular fitness education. This time the education was on issues we have (bitterness, accusations, envy and jealousy, rejection, occultism, unloving, addictions and fear) and how they affect us and our health.
As you can see, I am behind in my blogging but I am working at making this more important and trying to enjoy the process. I have never been comfortable writing, but I am now and I have things to say.

I am enjoying what I do even more knowing that it is not my responsibility to "fix" or "save" people. I can listen, love and give nuggets of information if requested, but only God can save us. I have always wanted everyone to be filled with love, joy and peace…things that would bring everyone so much energy and happiness.
I am working on humbling myself (daily challenge) and trying to be the student more. Asking others for input, ideas or help when needed. Trying to listen more and talk less (hence the reason we have two ears and one mouth).
Working smarter is a challenge. I can get easily distracted with so many things to do around the house, social media, emails, etc. that I do not always get to the things that I would like to or that are more important. This will be a work-in-progress for me.
Am I enjoying the now? Where I am at this moment? Yes, I am learning to.. I am realizing we all go through different
seasons. I don't have to like each season, but I can find joy and learn in each season. My current season consists of slower mornings, reading, writing, being still more, less intense workouts, etc. This is the opposite of what I have become accustomed to and what I have enjoyed. It is taking me time to adjust (I am still adjusting), but I am finding contentment and peace in it.
I guess the most important thing that I have learned is that women seek me out to lose weight in order to be healthier, stronger, have more energy and to feel more confident. But experience has shown me just losing the weight is never enough. If I can help them with their emotional battle, their core beliefs about themselves, the lies they have been told and help them really learn to love themselves, then true success will happen. Weight loss will take place, true health will come, energy will be regained, and peace and joy will fill them up. How can you really love others if you aren't loving yourself?
Complete health is not just physical…it is mental and spiritual as well.
Enjoy the season you are in and learn as much as you can from it.
I would love to hear how your journey is going with your health, goals, work, God, etc.
Wishing you complete health now and always.
Thanks for reading,
Ali
P.S. Want to start your own project? It is never too late. Purchase The Happiness Project here.
Click here to start at the beginning of my 2012 Journey.
When we have more mobility in our hips we have greater function in our lower backs and knees, and who doesn't want that!?
Try these 4 stretches to increase the flexibility in your hips and to help prevent lower back and knee issues.
1. Lying leg cross over
2. Single leg cross over drop
3. Hip flexor stretch
4. Pigeon pose
Hold each stretch for 30 seconds.
Watch the NBC 15 Stretches for your Glutes, Hips and Lower Back Segment for proper form and alignment.